Kalimba, also known as the thumb piano, is like a magical music box that can produce amazing sounds. This is a new type of musical instrument that originated in Africa. It is very suitable for children to cultivate musical talent and adults who only like music.
Easy to Play: Without any music basis, you just move your thumb to get the wonderful music that delights your day long.
Clear and Melodious Sound: Made of advanced metal tines and wood. Notes are sustained longer steadily. The sound will be more beautiful.
Portable Design: Small size and come with a portable cloth bag for easy carrying. An excellent choice for relaxation, decompression, travel, etc.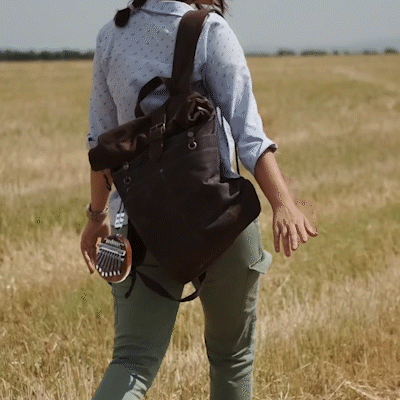 Create serenading sounds that will delight your day with a magic music box right in the palm of your hands even if you don't have any musical background. This exquisite Mini Kalimba Thumb Piano contains a total of 8 keys and is a magic music box that can produce soothing, calming, and attractive sounds. 
An ideal gift for music lovers. Perfect for kids and adults to use, small in size, and compact. Handmade with premium quality materials and uncomplicated to tune and to use.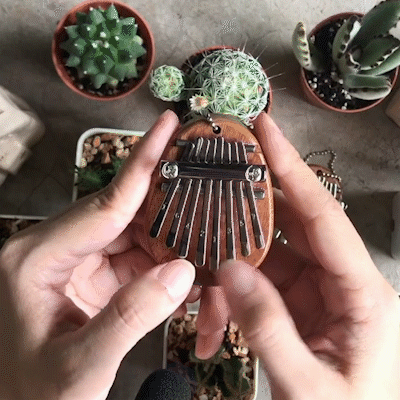 Easy Learning, Pleasant Play: It can be mastered in a short time. For children and adult beginners, the mini thumb piano is a good choice.
Convenient To Play And Enjoy Music: There is no music foundation, only two thumbs can make a beautiful sound. The thumb piano can also be played with other instruments, such as ukulele, guitar, etc.
Armrest Curve Design And Curved Keys: ergonomic design and beautiful polishing effect provide a more comfortable and convenient experience. The sharp teeth of the keys are engraved with notes, which are more conducive to hand-eye coordination than other self-adhesive notebook thumb pianos, and are not easy to fall off.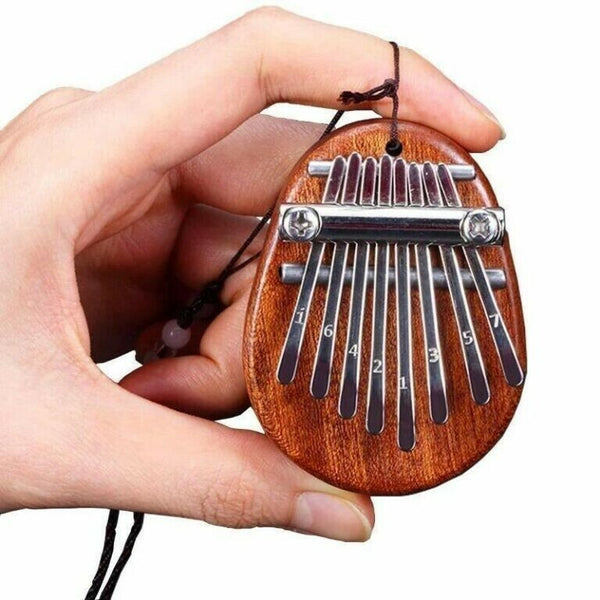 The finger harp is small and cute, making it the best musical gift for children, family, and friends.
SPECIFICATIONS:
Material: Wood
Weight: 100G
Size: 2.75*1.96 in