WHY US?
Well... We have been tried, tested and developed over the years, giving you
A unique experience, reducing your point-of-contact by more than 99% and lowering your overall risk of cross-contamination. 
Our distinctive ridged surface gives you the extra grip needed to open doors, press buttons & pull levers, with ease.
It is made with antimicrobial copper alloy, boasting a massive 62% copper content! Not just any old plated metal. 
Our retractable keyrings give you an easy to carry & accessible solution - no more rummaging around your bag.
The world is changing and we have to start adapting to a new, more germ-conscious way of living. Designed by a retired NY City Paramedic, the Hygiene Hand is made entirely from a solid piece of brass which is inherently antimicrobial, to help decrease the spreading of germs while performing some of your everyday tasks.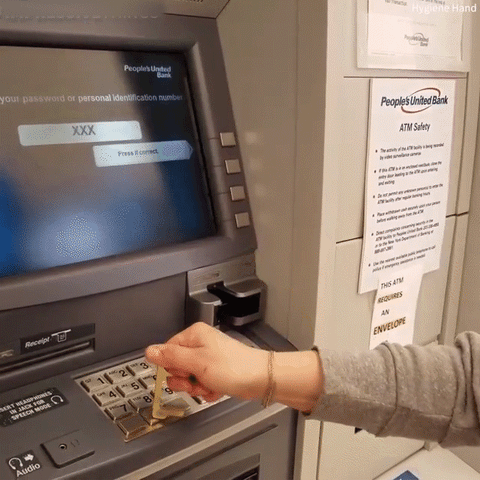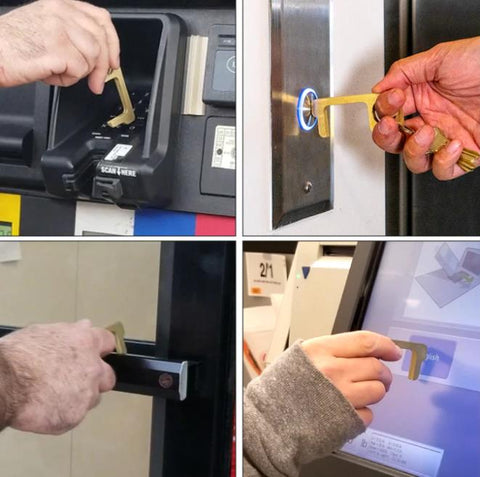 As the days went by  I became more and more aware of how many times I have to touch things that must be full of germs. elevator buttons, buttons to pay by credit card at stores and gas pumps, and of course pulling open doors to public bathrooms.  
PROTECT YOURSELF!!!
NO DIRECT CONTACT
With contaminated surfaces, reduce your exposure to germs now.
WORKS WITH TOUCH SCREENS
But metal doesn't work with touch screens, right!?
Wrong! Copper and its alloys actually do work with screens. Because of its conductive properties copper can be detected by touchscreens much like our fingertips.
So you can now checkout out in supermarkets, sign for a package or take out some cash, without ever having to touch those filthy surfaces. 
Brass is sustainable and 100% recyclable

Brass is corrosion-resistant and holds up very well against harsh elements and repeated use

Brass will oxidize over time leaving a natural patina that gives it a classic, refined look